know it's been a while, but don't worry – I haven't forgotten about the Petticoat Programme! Welcome to Part 3, where I will cover petticoat storage. I'll also be doing a separate Part 4 for Maintenance in the next few weeks. You can find Part 1: Where to Buy here and Part 2: The Review here.
My preference with petticoats is the fluffier the better. But of course more petticoat = more storage space required. So how to get all that fluffiness tidied away, especially when you're short on space? Here's a few options to consider:
1. Hangers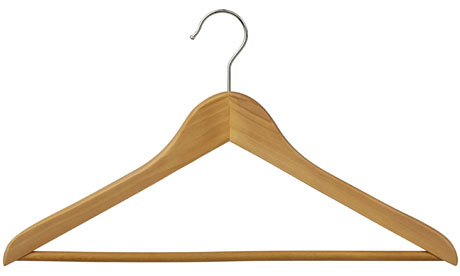 Putting my petticoats on hangers was something I tried when I had less clothes and I could therefore hang them up among my skirts. However, depending on how many petticoats you have this can take up a lot of room. Hanging your petticoats up can also create the detrimental effect of making them lose their poofiness – oh no! This can be partially combatted by hanging them upside down with skirt hangers, but I still don't think that's the ideal solution. Consequently, I have gone on to investigate other methods, like:
2. Bags
Even though I keep all my shoes in boxes so they don't get scuffed, I knew there was a reason I hadn't thrown out my BAIT Footwear shoe bags – they are the perfect size for petticoats! As shown above, I just roll them up, fold them in half, and tuck them in – kind of like putting a sleeping bag back in its case. I also use eco bags for my larger and stiffer crinolines as they don't fold down so well. I can then stack them up and tuck them out of the way at the bottom of my wardrobe. After doing this I found out that you can actually get proper petticoat bags – New Zealand ladies you can get yours at Rockabilly Lane, but they're available in many more places as well, or you could even make your own at home. But there's one more thing I'm yet to try…
3. The Hanging Shoe Organiser
I have read really good things about these being the perfect solution for petticoat storage; you can stuff petticoats in each of the different compartments and because the shoe organiser is soft it will give easily with the poofiness of your petticoats . The one problem I would have would be finding the hanging space in my wardrobe, but I'm really keen to try one lying down at the bottom of my wardrobe which will keep it out of the way.
I hope that's given you some ideas about how to store your petticoats at home. Look out for Part 4: Maintenance coming to the blog soon!
Miss Hero Holliday
xo